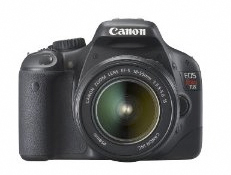 Canon T2iWhen I posted my S90 review a few months ago, I admitted that most technology doesn't impress me. Today, I got my hands on the Canon T2i, one of the much awaited cameras for video producers. This post provides a brief overview of the camera with samples and why this is a game changer for the entire video industry.
Canon T2i / 550D review:
Canon has been churning out cameras on a consistent basis over the past few months. The Canon 5D Mark II was a groundbreaking release that allowed video producers to create high-quality video for a minimal cost. See the proof here.
However, for many hobbyists and advanced amateurs, it was still a significant investment. Then, Canon released the 7D, which was also received with much fanfare. And, it delivered.
With the Canon T2i / 550D, the video quality remains the same, but it costs half as much as the Canon 7D and nearly 25% of the Canon 5D II.
The process is very easy. Turn on the camera, go to the video mode, select your settings and click on the video record button. If you're new to creating professional video, it's important to note that you will have to manually focus while in video mode.
Canon T2i / 550D image samples:
(ISO 6400)
Canon T2i / 550D video samples:
Canon T2i / 550D conclusion:
In the opening statement I mentioned that technology rarely impresses me. The T2i is an exception. It is a game changer for those that want to produce high-quality videos for a low cost. And, for media companies, it is a chance to deliver high-quality videos on every medium. No exceptions.
Other Posts: