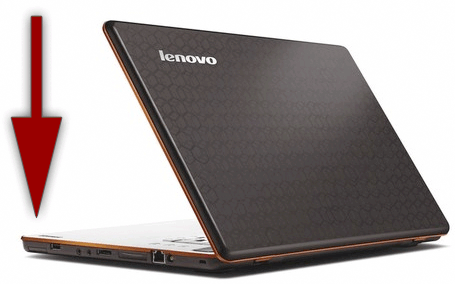 Disclaimer: This post has little to with digital content. It is also not a PC vs. Mac debate. It is an issue of customer service and user experience.
On October 28th, myself and thousands of other people ordered laptops from Lenovo as part of their Windows 7 special. The price was fantastic and so was the product.
20 days later, customers started receiving their orders. However, nearly everyone, realized that there was one big mistake — Lenovo shipped the computer with Windows Vista, rather than Windows 7. Their response (after a 30 minute hold)? "Sorry, here are three options." The three options being offered by Lenovo were:
Send the computer back to Lenovo and they'll upgrade the hard-drive. This process would take 2 weeks.
Pay to receive a Windows 7 disc, a process which would take 4 weeks.
Return the computer for a full refund.
For someone who doesn't really need the computer immediately, options # 1 and # 3 may be acceptable. However, for someone who requires the computer and has already waited 3 weeks, this is no way an acceptable solution.
Lenovo has yet to issue an official apology for this fiasco.
Unfortunately, while this mistake is fairly larger than most mistakes, it is not unique to Lenovo.
Last evening, Dell announced its financial results, and they were fairly disappointing.
On the other hand, Apple announced its results a few weeks ago and they were astounding.
One factor worth mentioning is that PC manufactures sell computers that are priced much lower than Apple computers. Similarly, most PC manufacturers do not have any retail outlets for instant support.
With the launch of Windows Vista, many customers were frustrated, and rightfully so.
However, the launch of Windows 7 has been extremely positive. Unfortunately, screw ups such as these also negatively impact Microsoft.
And, given the poor products that most PC manufacturers create, it's time for some of these companies to fail — for terrible products and horrendous customer service.
Update (11/20/2009; 9:00pm EST): In an email from Lenovo:
Dear Valued Customer

Recently we identified a number of Y550 systems, type 4186CTO which were ordered with Windows 7, but actually shipped with Windows Vista through manufacturing error. We have corrected the situation in manufacturing and are now building with the correct Windows 7 image. Our records indicate that you have received one of these affected systems with the Vista preload. We apologize for any inconvenience this has caused.

We have two solutions available to provide you with the intended Windows 7 image:

1) We are developing a special recovery DVD that will install the full Windows 7 enhanced experience along with the One Key Recovery (OKR) functionality that allows the system to be recovered to the factory state. This media will be shipped to all affected customers within four weeks.

In addition, we have a supplemental solution for customers seeking immediate resolution.

2) We have established a special re-imaging process and are sending prepaid shipping boxes to our affected customers beginning November 21st. We expect all boxes to be shipped by Nov 25th. The packages include all appropriate labels and instructions. Customers will use this package to send their system to our re-imaging facility where it will be reloaded with the appropriate Windows 7 version originally ordered and any pre-installed Lenovo software. Full instructions for this process and contact information is enclosed in the packaging. Turn around time is targeted for 5 working days from the time the system is sent in. Note: Any user installed software will be lost in this process and will need to be backed up prior to sending in the system.

Again, we apologize for this Lenovo error, and appreciate your concern and frustrations. Our customers are important to us, and as a measure of goodwill and confidence in the quality of these systems, we are extending the warranty by an additional year beyond the warranty term originally purchased up to a total of three (3) years. We also understand that some customers may elect to return their systems and we will expedite these requests and waive all restocking fees.

For inquiries, please contact us at 1-877-453-6686
This is an interesting response, but still an unacceptable one. Does it really take 4 weeks to send out a disc? 4 weeks from today will put us in the midst of the holiday season. For customers willing to wait, this isn't a terrible solution. In the digital world, it's still surprising that the company isn't offering to host the content of the disc for free.
Other Posts: