At the News. Corp earnings call last week, Rupert Murdoch announced that the company would like to charge for all content across it's multiple online properties. Currently, News. Corp owned Wall Street Journal is one of very few sites that offers a paid-subscription — either as online only or as part of a print subscription.
Hulu.com, a joint venture between News Corp., NBC Universal, and Disney has been increasing in popularity ever since it's announcement in March 2007. Initially, Hulu was a partnership between News. Corp and NBC Universal. However, in 2009, Disney was announced as an equity partner and started releasing shows on Hulu.com.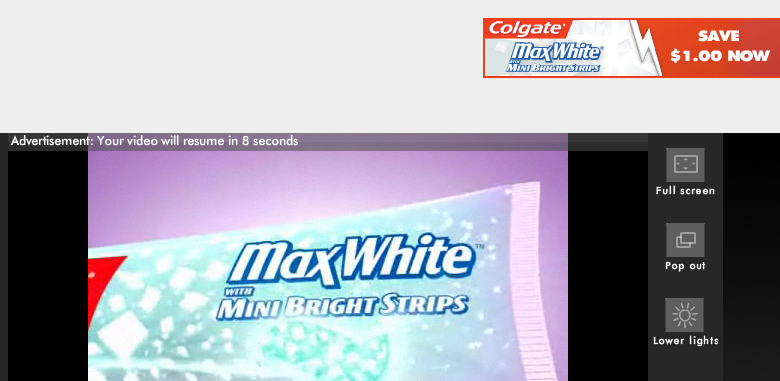 Currently, Hulu monetizes content by selling banners, pre-rolls, mid-rolls, and post-rolls. While this may cover some of the basic operating costs for the site, it isn't enough to create a sustainable and profitable business.
Subscription and advertising have been essential to the TV business and have thus far made it a profitable medium for many years. In order for online to become a key component of any established media property, a subscription model is necessary. Advertising alone cannot support the cost of human-resources, hosting, and content licensing. Each of these 3 factors are financially expensive and require specialized expertise.
Furthermore, many brands are still not convinced that online video is a good advertising medium. So, how can Hulu become a profitable and integral business component for all parties involved? By introducing a subscription model alongside an ad-supported model.
To make it worthwhile for paid subscribers, Hulu should introduce the following features:
Ability to watch content ad-free: Many people don't like ads and are willing to pay a premium to watch un-interrupted content. For them, a minor subscription fee would be a welcome option.
Ability to watch content beyond it's expiration date: Currently, Hulu only publishes a handful of episodes per series. A premium subscriber should, at the very least, have access to the most-recent season.
Ability to watch content in higher quality: Hulu has been making certain content available in high-definition. As Hulu continues to invest in it's infrastructure, it should first make high-definition content available to it's paid subscribers.
Behind-the-scenes: Fans like to watch behind-the-scenes content, but many are disappointed because Hulu places a 15-30 second ad on a 60 second video. Premium subscribers should have the ability to download and view this content without ads.
The above feature-set would be something that many people would be willing to pay for — if the price is right.
Concerns:
If this service is priced at $10, it means that each of the content providers would have to split revenue after costs are recovered, resulting in roughly $3 per network (optimistic estimate). If the subscriber base is in the low thousands, this model is not sustainable. However, if the subscriber base is in the millions, it could make Hulu profitable very quickly.
Many people have been anxiously awaiting à-la-carte pricing for television. When it comes to the web, this is finally possible and Hulu could establish a similar model where subscribers pay on a per-show basis. Even in this scenario, the cost has to be less than what iTunes charges. Similarly, Hulu could also charge on a per-network basis. If someone watches only NBC or FOX, they could simply subscribe to the network.
Hulu is still not available in international markets, which could significantly limit their ability to effectively monetize content on a large scale. While this is primarily due to licensing restrictions, removing this barrier could open up endless possibilities.
Hulu's ability to reach audiences with premium content is far superior than many other online video sites. It is also in a unique position because it's being backed by some of the largest media companies in the world. Combining these factors allows the site to test out revenue models that most sites simply cannot. As it heads towards profitability, it'll be interesting to see what the site releases — from a feature standpoint and from a monetization standpoint.
Other Posts: